Pinto Bean Recipe with Ham Hocks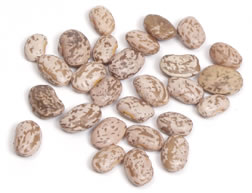 Ingredients:
2 cups of dry pinto beans
2 or 3 ham hocks
1 bay leaf
Water
Directions:

Place pinto beans and ham hocks in crock pot with bay leaf. Cover completely with water. Cook on HIGH for 6 to 8 hours.
Helpful Tip: This dish is excellent when served with cornbread or biscuits.