Free Crock Pot Recipes That The Whole Family Will Love
Homestyle Recipes provides FREE crock pot recipes that are innovative, delicious and easy to make in your crock pot! You'll find hundreds of great crock pot recipes for meats, sauces, desserts and more.
You'll also find plenty of tips and strategies to help you become a fantastic crock pot "chef"!
Crock pot cooking can be great for anyone! The only thing you need is a crock pot and Homestyle-Recipes. Here are a few reasons why these free recipes are a great idea:
Preparation time is drastically reduced
Dinner is ready when you get home
Set your crock pot to LOW or HIGH and forget about it!
Easy clean up
Crock pot's are so versatile
Picky eaters are easy to satisfy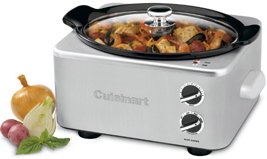 Coming up with new dinner ideas can be challenging, especially if you have to feed a whole family with different tastes. Always remember that deciding what to prepare for dinner does not have to be difficult! Most importantly it should be fun, quick and easy. Crock pot recipes can be the answer!
Our goal is to make dinners fun again without the hastle of cooking for hours or frantically searching for recipes!
The crock pot recipes found on this site will please the whole family and allow you to prepare the meals you want in minutes instead of hours.
In addition, we offer numerous FREE recipes for all occasions, for healthy eating and for any budget!
You are bound to find wonderful recipe ideas that you and your family will love!
Don't worry about something going wrong with your frigidaire, parts at Appliance Help are cheap and reliable. Now there's no need to spend all that money on a brand new fridge.
Busy Mom's Slow Cooker Cookbook,

Family-friendly, easy-prep slow cooker main dishes, sides, and appetizers. The inside scoop for slow cooker success: plenty of meaty hints, tips, and bright ideas. A bonus chapter of simple side dishes and delicious desserts that can be prepared outside of the slow cooker while the main dish is cooking. Level of difficulty and shopping lists with every recipe. Complete nutrition information, including carb counts and diabetic exchanges. Inspiring photos that showcase the variety of recipes.
We've Got Over 100 Delicious Recipes!
That's right. Everything from beef, chicken and pork, to delicious mouth watering desserts, we have just what you're looking for. But we're always looking for more. Let us know if you have a delicious recipe you'd like to share. We post recipes we receive so that you get the best selection of free crock pot recipes available.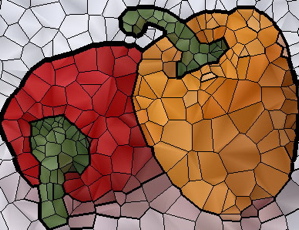 With fresh vegetables included in just about every recipe, crock pot meals help you eat better too! Take your time, look around and come back often. We're adding free crock pot recipes all the time!!
Welcome to Homestyle-Recipes.com!