Peach Recipe with Yummy Butterscotch Sauce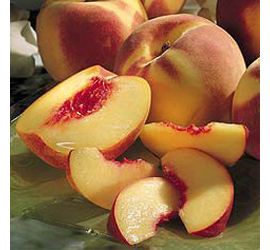 Ingredients:
6 peaches, peeled and sliced
2 tsp of lemon juice
1 cup firmly packed brown sugar
3 tbsp of melted butter
1/4 cup of whipping cream
1/2 tsp of cinnamon
Vanilla ice cream
Directions:
In a separate bowl stir together peach slices and lemon juice. In crock pot, combine brown sugar, butter, cream and cinnamon (make sure to mix well). Add peach slices and toss to coat with brown sugar mixture. Cover and cook on LOW for 4 to 6 hours.
Helpful Tip: This dessert is delicious served over vanilla ice cream